We are looking for a few great retail partners who want to
change the world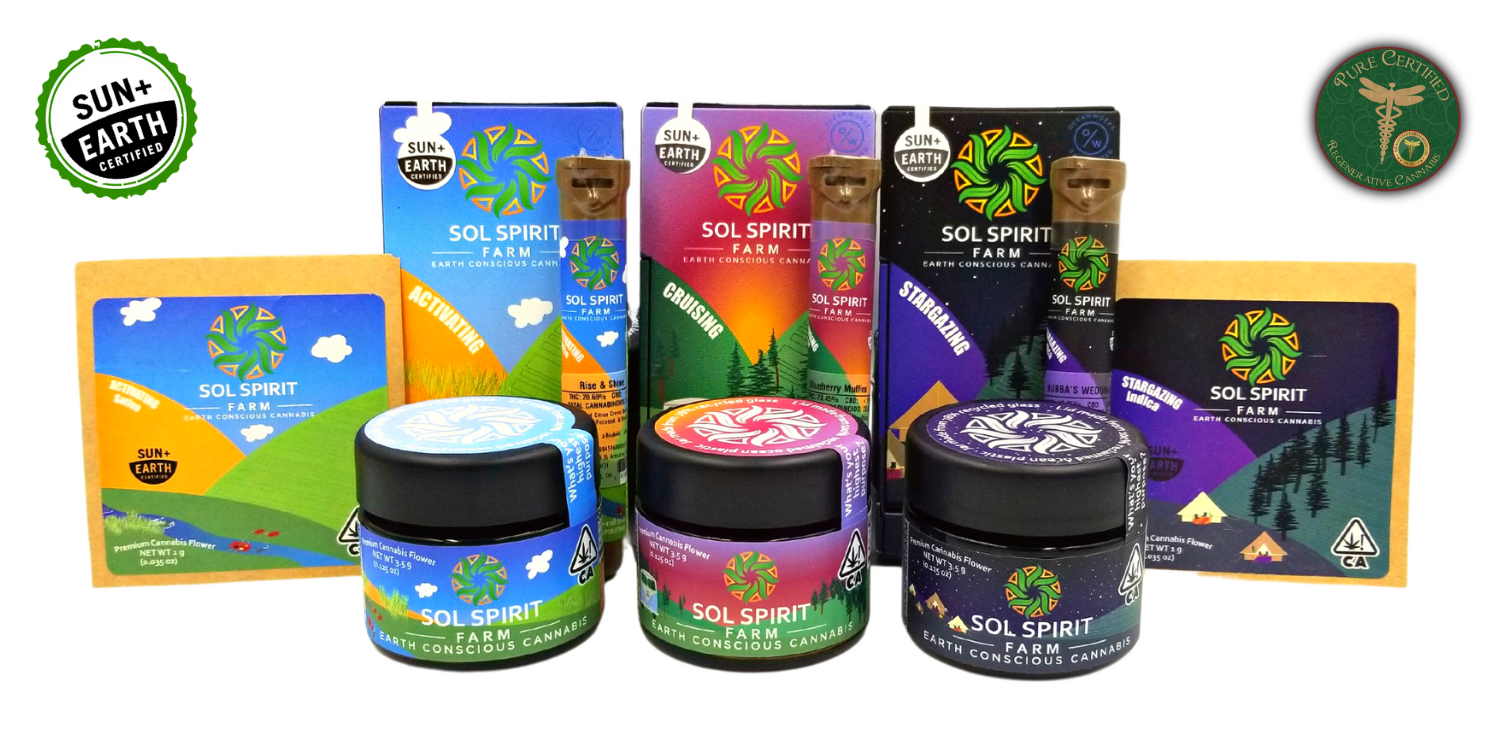 Every Store and Delivery Service needs at least one Earth Conscious Brand on their menu. You want to stock earth conscious products, but you want to make sure they are authentic, a good value, AND you need help getting the message out to your customers.
Sol Spirit cannabis products are unique in the California cannabis marketplace.
You will not find a more authentically Earth Conscious cannabis brand. Every single step of our process, from building soil, to sprouting seeds and rooting clones, to the packaging the flower ends up in, is thoughtfully designed and sourced to ensure customers can feel confident they are purchasing cannabis aligned with their values.
We're here to help to educate your staff and customers on the benefits of Sol Spirit's Sun Grown Cannabis flower.
We provide digital media of our products for your menu and website

We provide digital and print educational materials for your staff and customers

We offer virtual and in-person education sessions for your staff

We are available for in store PADs and special events

We list our retail partners on our website and drive traffic to your store through our customer outreach activities

We have hundreds of cannabis enthusiasts visit the farm each year, and they want to buy Sol Spirit products when they get home.

Retailers are invited to come to the farm for a farm stay retreat to learn firsthand about our methods and products, to have a relaxing adventure and experience true emerald triangle culture.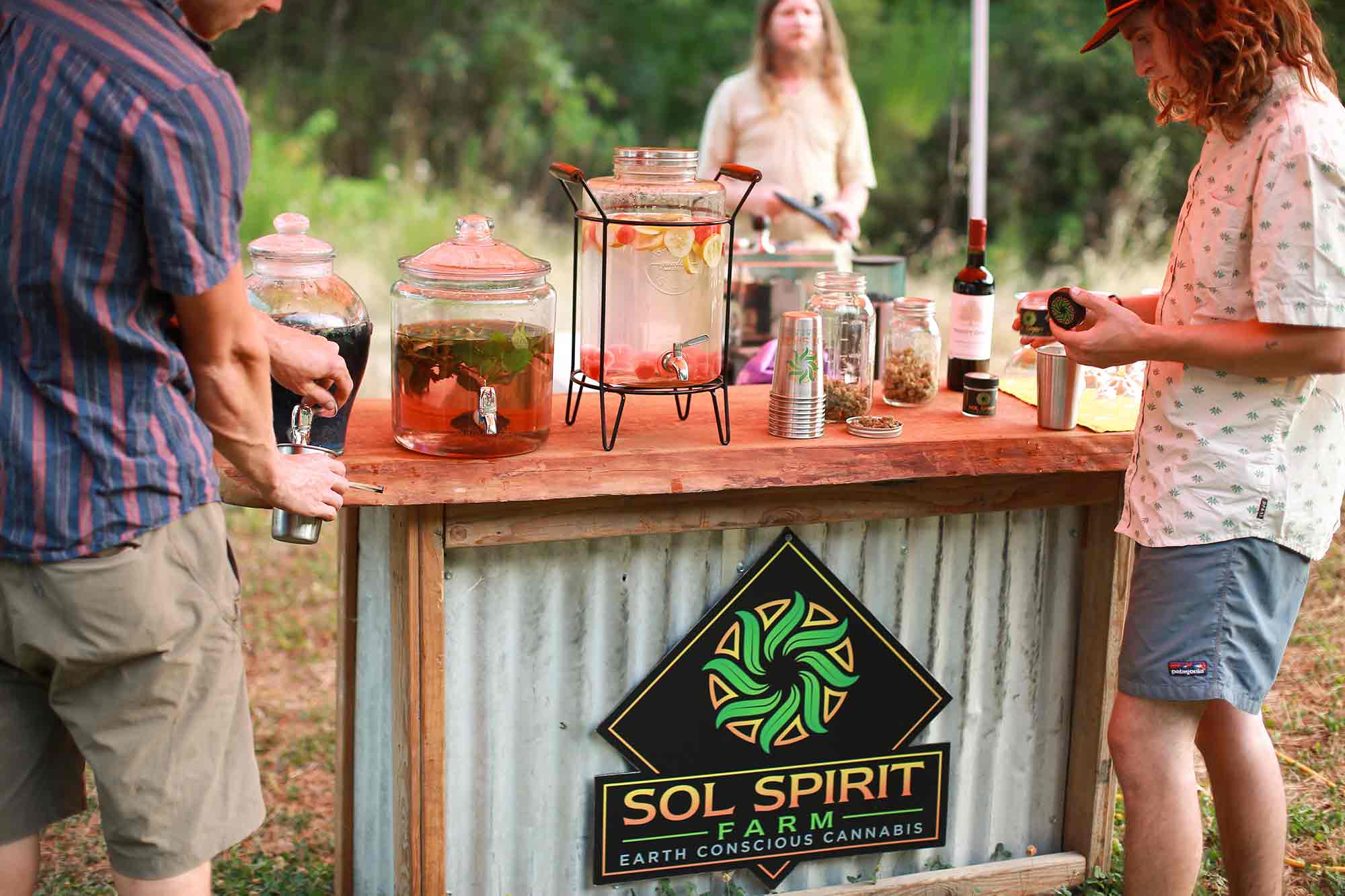 Bud & Breakfast
If you are anything like us, it is hard to justify taking time off for a vacation. The industry is just moving so fast and there is always more to do. The reality is, it is going to be like that for a while, and if you don't take care of yourself, you will burn out. Come to the farm for a few days of unplugged fun, relaxation, clean air and farm fresh food. You will leave refreshed and energized, and you can justify to yourself that you were busily vetting our product claims while you were here. We offer several weekends where our licensed California cannabis retail partners can come see the farm, learn about our sun grown cannabis medicine and absorb some good vibes.
Register For Our Budtender Glamping Retreat