Back To All Strains
Sol Shine is an indica-dominant hybrid cannabis strain that is known for its unique flavor and aroma. With a sweet and fruity smell, this strain is a favorite amongst many cannabis connoisseurs. This strain is known to provide a strong and relaxed body high that can help ease stress and anxiety. Sol Shine is easy to grow and is a great choice for those looking for a mellow and calming experience. Its buds are dense and coated with a thick layer of trichomes that produce a strong and sweet flavor. Sol Shine is a great choice for those looking for a strain that will provide a calming and relaxing experience.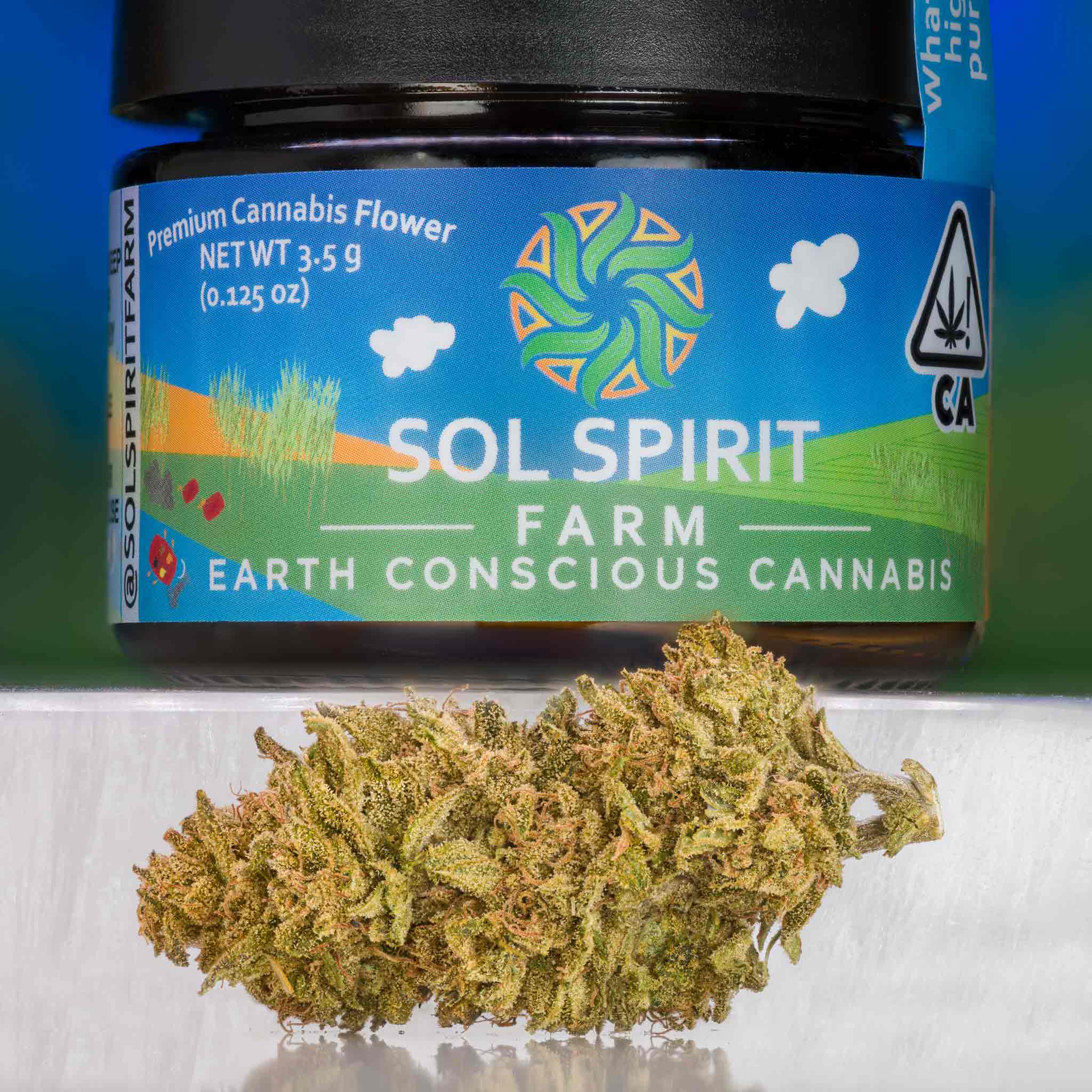 Joyful.
Euphoric.
Energizing.
Uplifting
Clarity
Bright and clean, turpentine, cinnamon, earth.
Green Ribbon x Granddaddy Purple x Tahoe Alien;
Cleaning and organizing, Exercising, Focused creative work.